Townes Van Zandt - Biographies
Born 7 March 1944 Died 1 Jan 1997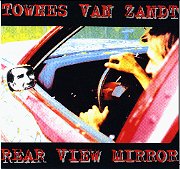 The TVZ FAQ Q#2 provides a good start, with essential facts and family info.
1 Oct 1999 - William Hedgepeth's article "Townes Van Zandt - messages from the outside" that appeared in Atlanta's Hittin' the Note magazine back in May 1977 is now available.
Omaha Rainbow issue number 15 was devoted to covering Townes also in 1977 - available online at http://easyweb.easynet.co.uk/~slowcoach/jstewart/omaha/or15/or15menu.html
Another brief bio by Kurt Wolfe, found at CDnow, originally published All Music Guide, Dec. 1994
One by Stewart Francke, originally published by Contemporary Musician, available as a local copy.
See also links at the TVZ Memorial Page - especially under the section "Press Releases and Published Articles about Townes", including articles by Neil Straus, Michael Corcoran, and Brad Tyler.


Back to Townes Van Zandt Related Web Links
Last updated: 27/Feb/2006