Western yellowstriped armyworm larva and adult

.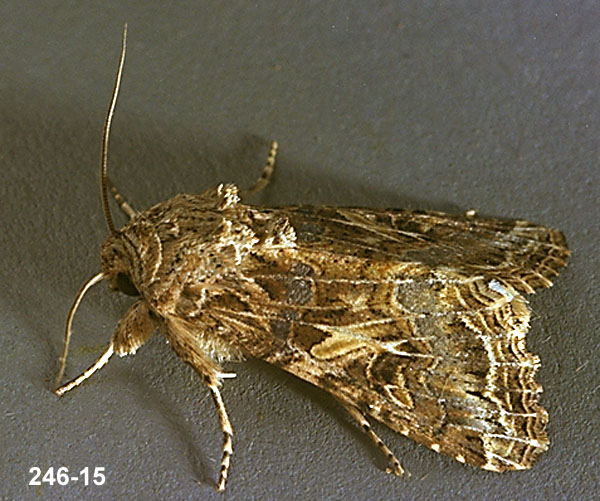 © 2000. Ralph E. Berry, Department of Entomology, Oregon State Univ., Corvallis, OR.
Western yellowstriped armyworm larvae, Spodoptera praefica (Lepidoptera: Noctuidae), feed on potato foliage and are often aggregated on a few plants where complete defoliation may occur. Mature larvae are about 40 mm long and adults have a wing span of 35 to 40 mm. Larvae feed on foliage during late May, June and early July then pupate in the soil. Adults are active from mid-August to mid-September. This pest does not occur in damaging numbers every season and is seldom a serious pest on potato.
[Home] [Print the FACT SHEET for more information] Requires Adobe Acrobat Reader 3.x or above to print.
To download Acrobat Reader, click on "Get Acrobat Reader" icon.